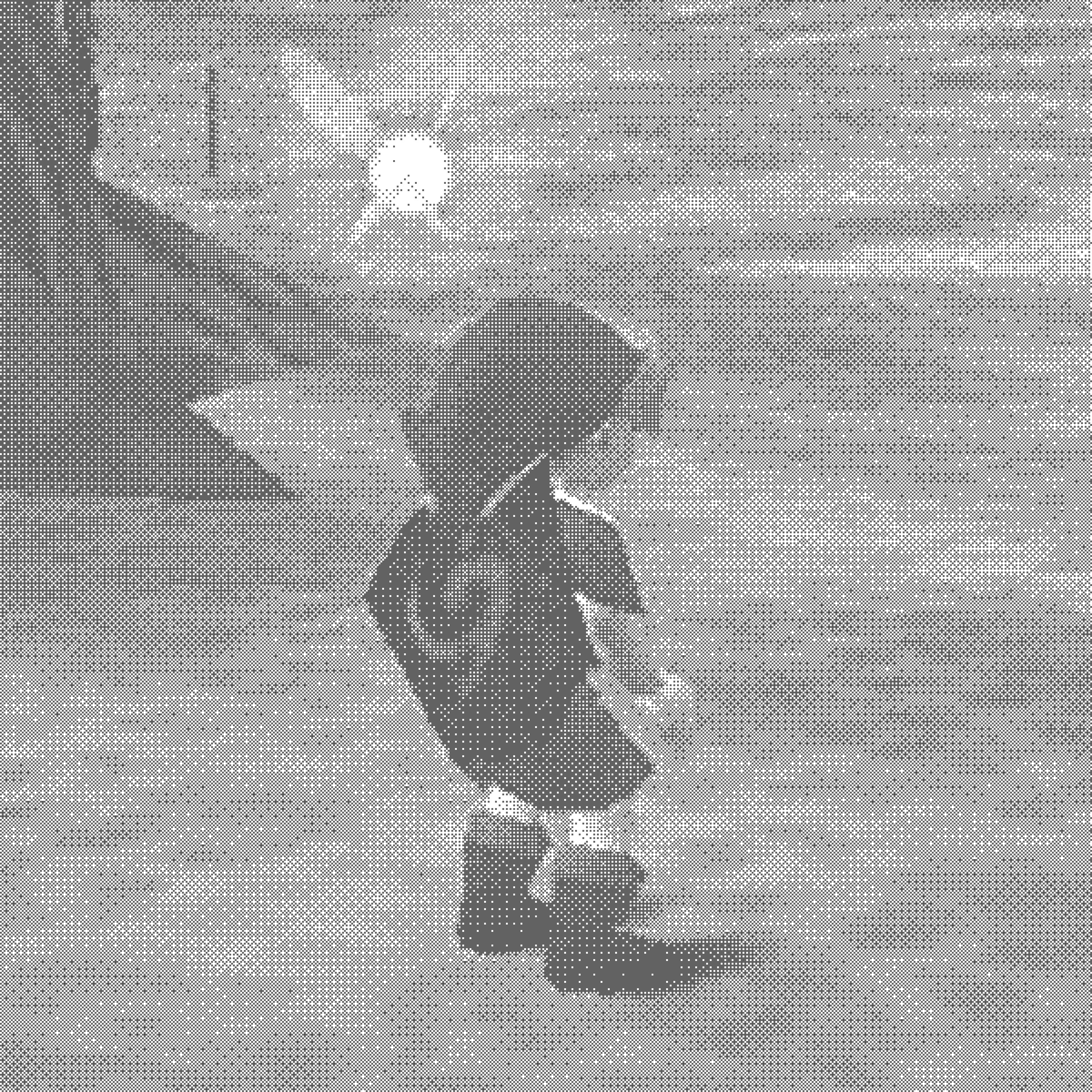 [ image ] zelda, ocarina of time
[ artist ]
john provencher ( johnx ) is an independent designer, generative artist, educator and programmer working in brooklyn, ny ... in his practice, he looks to find the generative potential in everything he produces.
[ idea ]
in video games, butterflies usually spawn near gardens, flowers, fields or places with organic growth. you'll usually see them floating in the background as ambient characters in your hero's journey. I've always thought that it would be interesting to create a game where these sort of creatures would actually be the main focus of the game ... and instead of making a game with a master goal ... you simply float, simply exist with others.
[ beta ]
The first version of spawn.club was made during the COVID lockdown in 2020. It was the first time I realized how much being around people affected me, and I was eager for that closeness to others even if it was digital. The first spawn.club served as a mini-multiplayer-online environment from 2/26/2021 to 7/26/2021. The rules of generating spawns were simple: using 4 simple polygons generated with code, a player could choose colors and forms of the spawn. Once selected, an animated butterfly sprite sheet was saved to the environment based on where the player moved.
[ art blocks ]
on september 14, 2021, the next evolution of spawn took place. 1001 generative nfts where minted on the art blocks platform for a base price of .15Ξ. the project was published under a CC BY-NC 4.0 license and uses paper.js as the javascript library. A dutch auction was held and any proceeds over base price was donated to Artists At Risks, a safe haven for artists needing refuge. unlike its first iteration, this version of spawn didn't allow players to dictate the spawn's appearance. instead, a generative "seed", taken from the transaction of the mint, dictated the visual form of your spawn. this process is done purely with code ... no predetermined assets or planning. each spawn has features that give each mint a certain rarity. they now live on the opensea.
[ website ]
this website is a garden of spawns. websites are kind of like places. this website will serve as a space where spawns can be intereacted with and archived. if you go back to the homepage of this site, you'll be able to fly around with your selected spawn.
[ future ]
Now that the minting is over, I want to use the blockchain meta-data to generate a slightly larger project. Spawn.club will serve as not only a catalogue, but as an interactive form of the project for collectors to explore. This website is a constant work in progress, so subscribe to stay up to date on spawn and future projects. in the near future we look to have a live version where collectors can spawn together, for players to web3 auth the spawns in their wallet, as well as improvements to the site as a whole ... in the meantime, check out the archive below.
[ links ]
art blocks
opensea
rarity.guide
john provencher